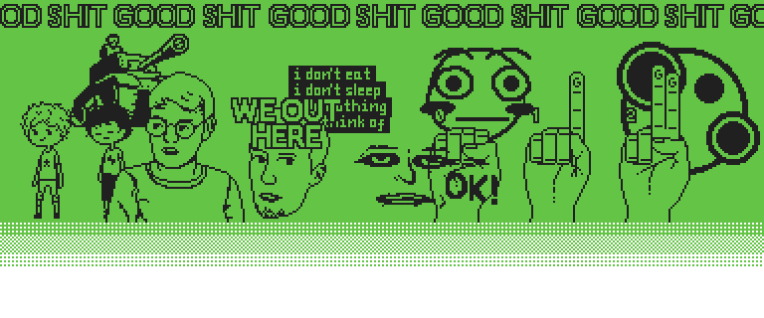 GOOD SHIT 2021
here's a list of ng:ers (big and small) i enjoy a ton, just like last year it's in no particular order. i'm gonna repeat a lot of times how much i love someone's style, but that is how i work and what i like!!!!! a consistent good style goes MILES for me, and i think that's good.
first of all:
gallowjolt
https://gallowjolt.newgrounds.com/
chdonga
https://chdonga.newgrounds.com/
both of them made graphics for our minigame submission for the 2020 advent collab, and they should get a ton of cred for it. i know chdonga also made recently a PRETTY GOOD game, so check it out.
---
ninjamuffin
https://ninjamuffin99.newgrounds.com/
kawaisprite
https://kawaisprite.newgrounds.com
& more of course check them out!!!!!!
ninjamuffin & his monkey crew needs a whole lotta NG CRED for releasing maybe the best rap game since sliced bread... i enjoy every update and the music by kawai sprite's (goooood....). you've probably never heard of it though... it's called friday night fuckin'
---
purna
https://purna232.newgrounds.com/
purna is great, i've commisioned them SEVERAL times so i can see my homestuck OCS in their great style. homestuck forever, man.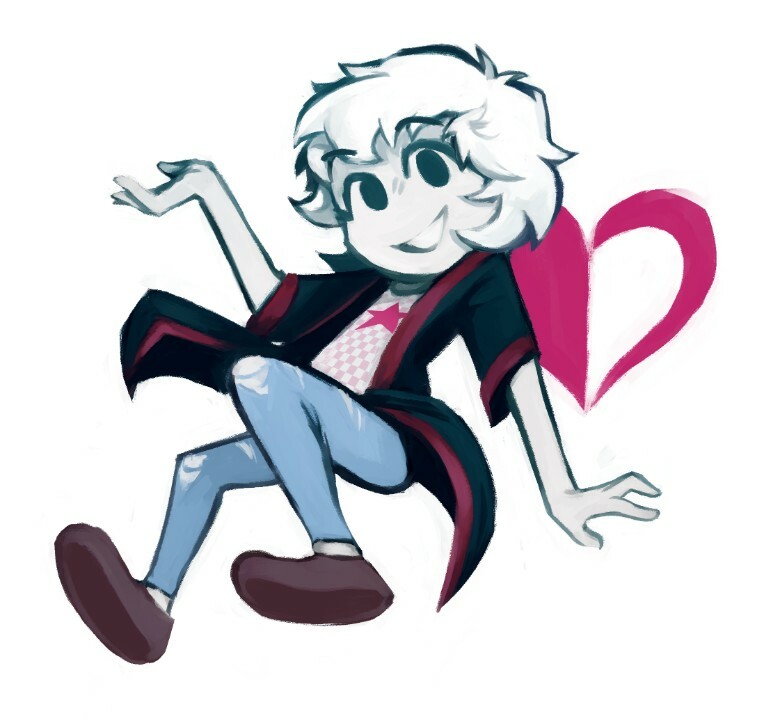 ---
hcnone
https://hcnone.newgrounds.com/
farfin
https://farfin.newgrounds.com/
carmine3
dhttps://carmine3.newgrounds.com/
hcnone, carmine3 and farfin keeps posting baller fuckin' shit all the time. i don't even know any gacha games by name and farfin keeps bringing new good content every day. both hcnone and carmine has some really great oc's and i love burgers. love carmine's style as well a ton.
---
kiddbrute/evilbrute
https://kiddbrute.newgrounds.com/
bedheadbernie
https://bedheadbernie.newgrounds.com/
stinger corps
https://stingercorps.newgrounds.com/
bedheadbernie's style keeps me asking for more and more content, espc. for nepeta. yeah, homestuck forever man...... kiddbrute has a really cool design overall as well so he gets to return from last year's list >:), and stinger's comics are gold. the contrast between the mspaint funny and mspaint horror is great.
---
matt
https://matthewlopz.newgrounds.com/
Matt is my favorite NG God.
---
mkmaffo
https://mkmaffo.newgrounds.com/
italian ng god, check out the tom fulp dress-up game NOW.
---
oddlem
https://oddlem.newgrounds.com/
puta de madre socio jajajajajajaja
---
dewdneym
https://dewdneym.newgrounds.com/
cyansquare
https://cyansquare.newgrounds.com/
in this household we back up our fellow pixel artists, and dewdneym + cyansquare are two great ones. landscapes and game maps? dewdneym got you covered. sprites and normal non-pixel art? cyansquare (love the oc by the way)
---
mclinskey
https://mclinskey.newgrounds.com/
blu river's revolution is a great web comic/experience that everyone should follow. check out their twitter as well. love all of it.
---
rickterdestroyer
https://rickterdestroyer.newgrounds.com/
fuck man good shit dude, love a lot of it a ton and they don't miss. thanks dude for the art!!! love the style!!!!!!!!!!
---
moskvitchok
https://moskvitchok.newgrounds.com/
love the way they draw faces. the rough lines and contours(?) are lovely. check out their submissions from 2020 PLEASE.
---
saillaser
https://saillaser.newgrounds.com/
i'm a whore for fucking low-res art and minimalistic style. i have some of their stuff as a wallpaper for my Windows Terminal, so you know it's good. keep on truckin'.
---
malders
https://malders.newgrounds.com/
darr1o
https://darr1o.newgrounds.com/
malders and darr1o sure know how to draw them anime characters huh, love both their styles. malders's content just draws me in and darr1o's is just plain majestic, check them out asap!
---
alef
https://alef321.newgrounds.com/
their style of sketches are great. love the threemilk sketches man!!
---
mackleng
https://mackleng.newgrounds.com/
antonm
https://antonm.newgrounds.com/
if you don't know mackleng and antonm yet then you sure are stupid!!!. check them out now and get smarter. both have some really great consistent content. mackleng's comic is very interesting as well!
---
i hope that covered a lot!!!!!!!!!!!!!!!!!! f yeah.